by Robin
I have to do some blog catching-up! Jack had 2 weeks off of vacation and while the seas were blown up the first week, there were 3 opportunities to boat-fish the second week.
We took a river cruise with some neighbors that are from the north and had never seen manatees. It was great to show them a little piece of our world.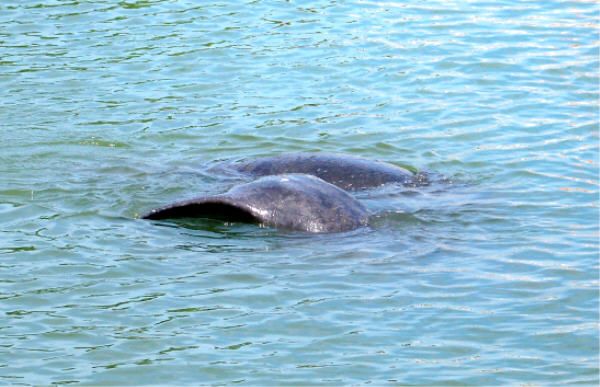 We went through the Haulover Canal area, which is famous for manatee sightings. Also, we saw plenty of dolphin, water fowl and hawks.
Be sure to also check out the video of the manatee cow nursing her baby.
Blessings, Robin