by Robin
I
love
my chickens. They are pets and recognize my voice. I'm good to them and they give me beautiful eggs every day.
I am, however, having a little trouble with their messiness. Everywhere they go, they leave a trail of destruction. For the most part, it is easy to hose off the deck and sweep debris back into its place. But, after the destruction of okra, pepper, tomato, etc babies, I've decided I need to come up with a better plan for our fall gardening so I don't end up ringing somebody's neck. (figuratively, of course)
First step to changing our hate relationship into a love one is to benefit from all the chicken and rabbit poo and toss it into the garden. Then, till it in. (Both boys were a tremendous help to today's project.)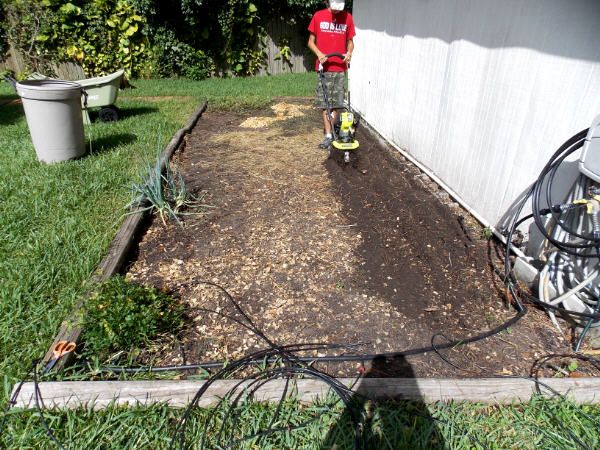 Then, we decided to pull other fencing and combine it to make one nice outer fence. It took two hours to clear lines, till and then put up fencing, but in the end, I was a happy Mama. I have a small step-over fence in the corner, which I hope will work. If not, then we go to plan B.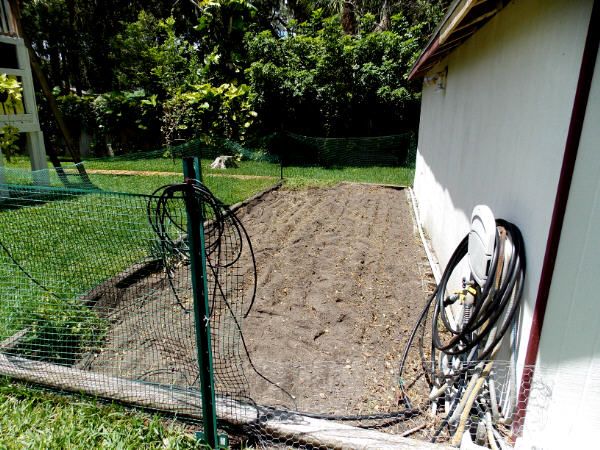 We're officially chicken-proof in Garden #1. Tomorrow, we begin pulling stuff in Garden #2 and see how much wire we have to circle that garden. Once that is done, we will haul in the horse poop. I hope to have seeds set by mid-August.
Blessings!