by Robin
Our kids' bluegrass band has an official name and page on Facebook. They are the
Orange Grove Pickers.
They have played at the Farmer's Market in New Smyrna Beach. We totally enjoyed ourselves up there. I did a lot of great shopping for food while they earned tips and made great music. The farmers & craft vendors really enjoyed them.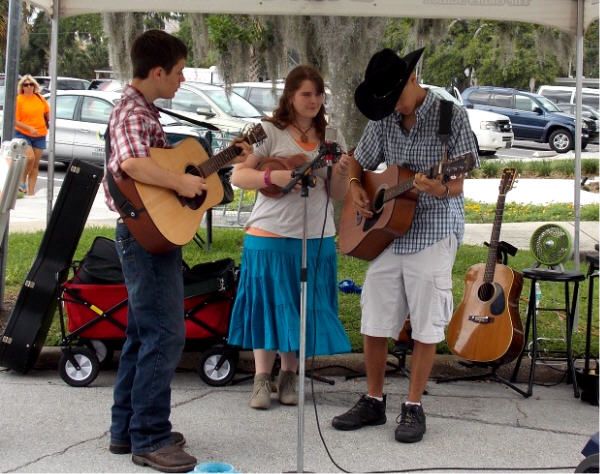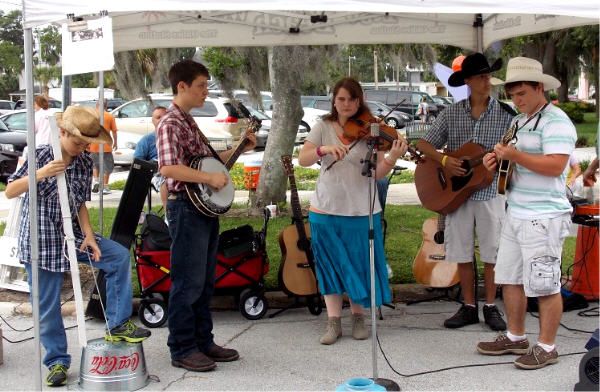 We also played at a nursing home a couple of times.
I feel that it is very important to take the music to people who are no longer able to get out into the community. It brings them joy, which brings me joy.
God bless,
Robin