by Robin
Sometimes I think I'm dreaming because I live in this extraordinary part of the country. If you're not a landlubber, you can find yourself offshore, never seeing land. Or, you can sail your way from Jacksonville to Miami in our Intracoastal Waterways.
If you're not into salt water or land, you can find your way into orbit. Such an amazing night. The Vehicle Assembly Building was standing proud as the sun set.
Jack and I made our way up the bridge, like we have so many nights before to take our walks. This time, we took the camera with us.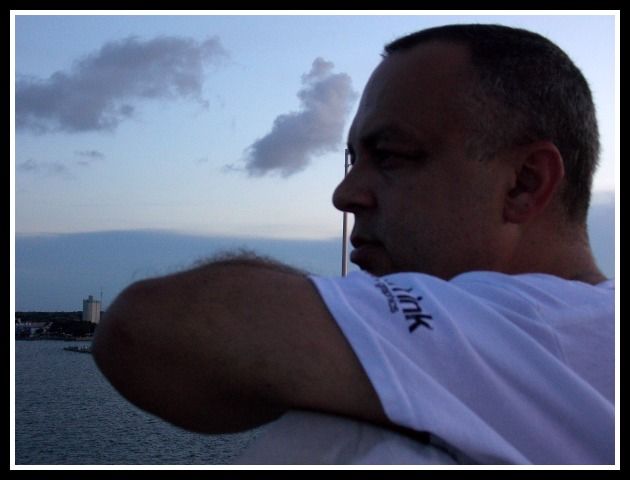 I took these photos of the latest rocket launch on Wed night.
Blast-off at 8:29 pm.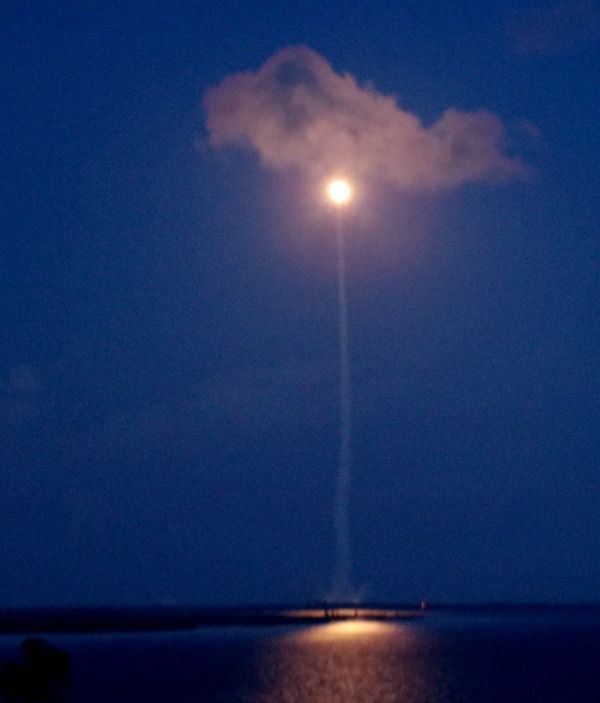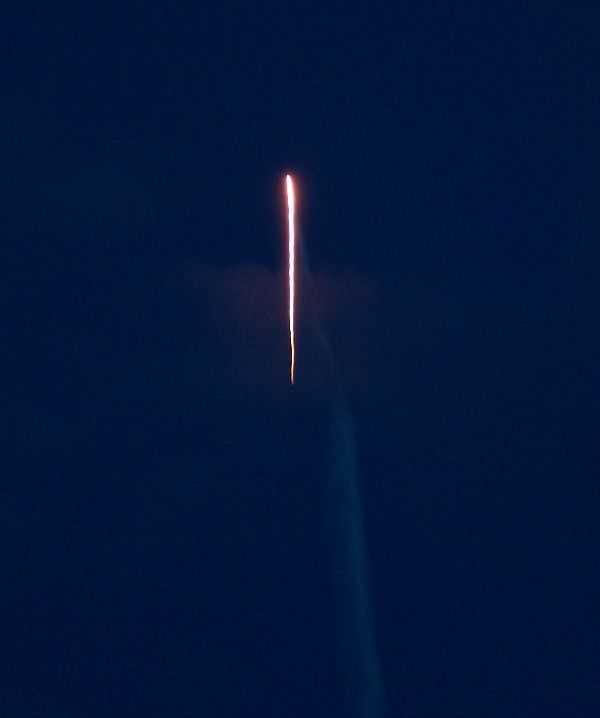 We watched the side boosters fall off. Then, there was a cloud of ice crystals in the sky. It all seemed quite magical. There is so much to experience in our area. I just love it here.
God bless,
Robin