by Robin
Peaches, Eaton and Pearl were enjoying a post-dinner grooming session on the roost Sunday night.
When they were all babies, all 5 could fit on here together. That is a different story now that they're full grown. Pearl is my smallest bird now.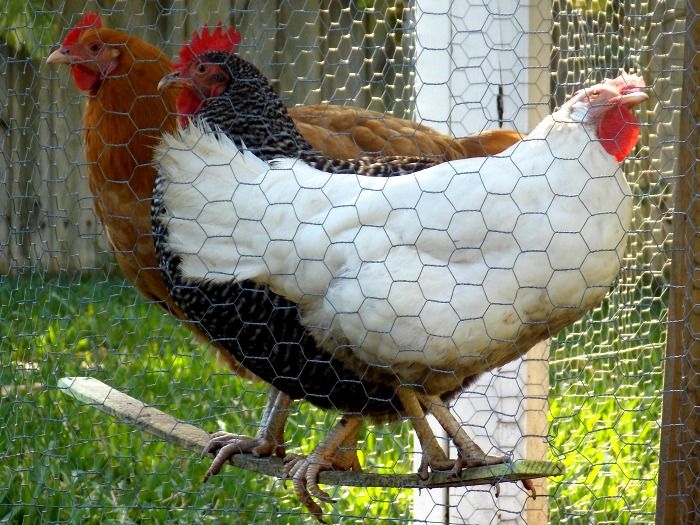 But then, my biggest girl Harris started eyeing the bending plank like she wanted to get up there and join the others. You could hear them say, "Oh no you don't!! We can't fit another 8 lbs on this roost!"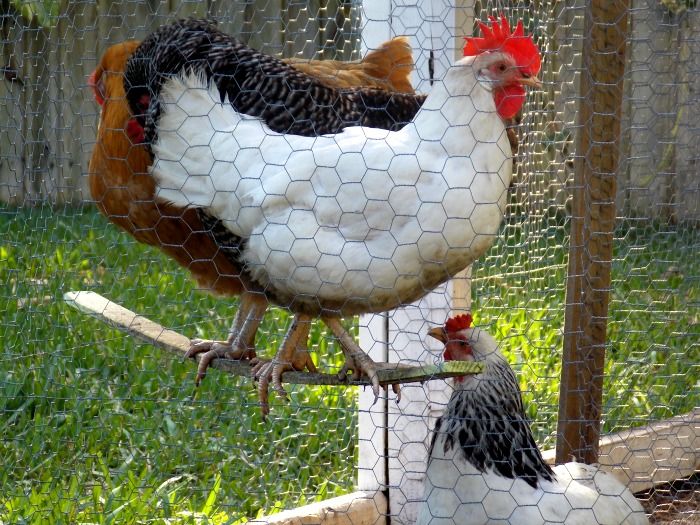 Hope you enjoyed my hen pictures.