by Robin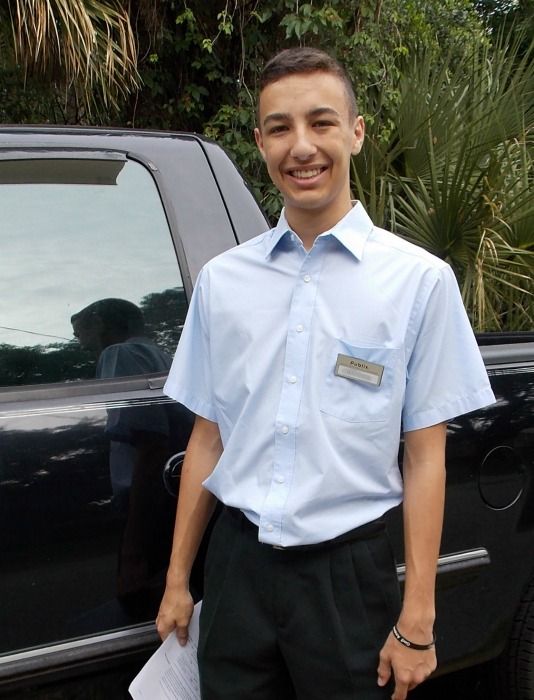 Bet you thought I was going to talk about fast food jobs!! Right??
Our son has been trying to get on with Publix Corp. for a few months and he finally got the timing right with going in there just as they were pulling applications for interviews. He had his first interview a couple days after graduation. Then, we went on vacation to GA and when he came back, he was called in for the 2nd interview. I guess he passed that very well and they took a drug test on him. The next couple trips, he was called in to do paperwork. Today, he goes to orientation class!!
I know this is a LOT of work for landing a bagger/stocker position but I think it shows what type of care Publix puts into picking out their employees. As we have journeyed along the past month and shared his story, people have told us over and over again about how wonderful it is to work for Publix.
We couldn't be happier that he has a job that he can grow with and keep as he continues college. Even if he transfers, we are hoping that he will be able to transfer to another local Publix near his college campus. Of course, I don't like to talk about that day because it will make me cry to think of the day he leaves home, but it is a good thing.
Thank you Publix for choosing our son. I'm pretty certain that he'll be one of your hardest working kids. I know he is my right hand here when his father is gone to work.
Love Ya Son!
Mom