by Robin
Stop by the Rescue Barn to pick up my thumb drive and thought I'd try out my camera on a couple horses.
These guys took my attention first.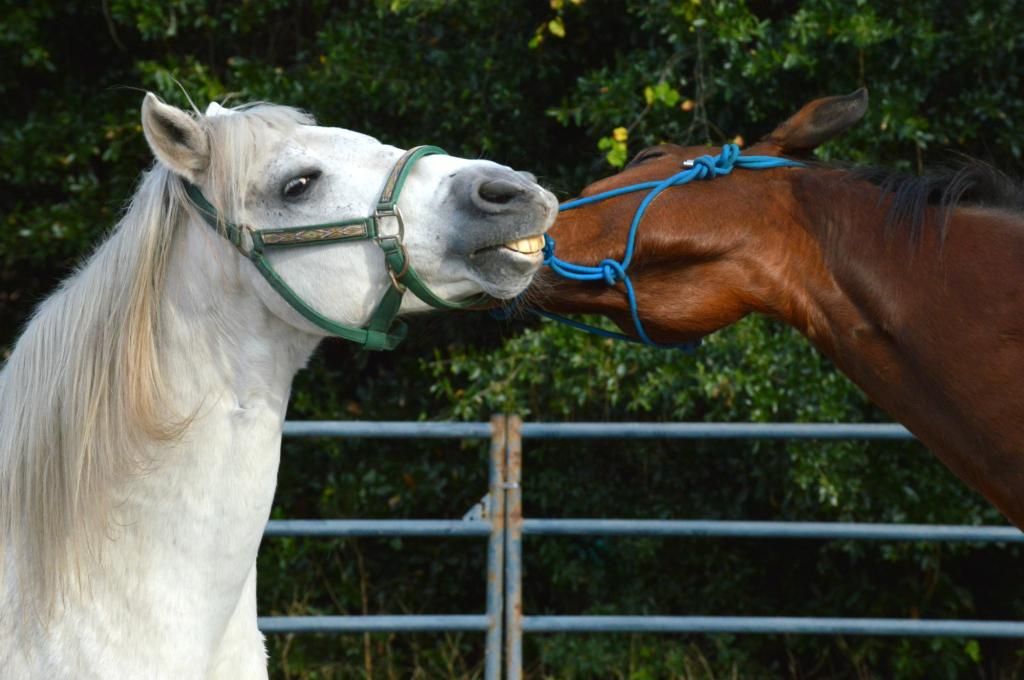 Of course, the white one went down to roll over and when I ran back, it got back up... so none of those shots.
But, they were happy to continue biting on each other for my photo-shooting enjoyment.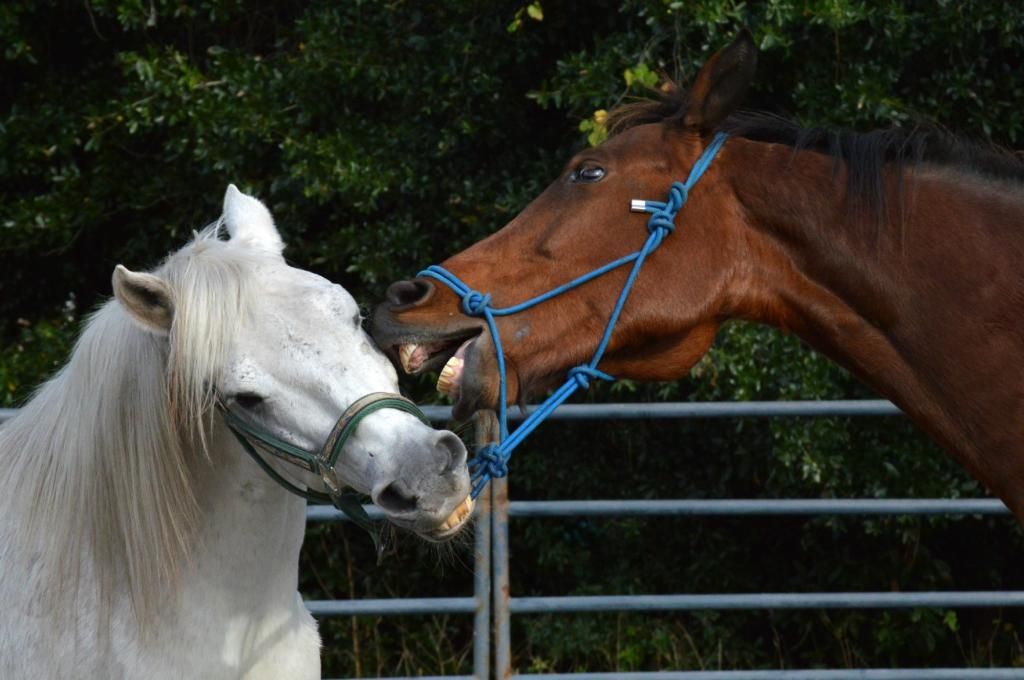 There is a part of me that feels like this reminds me of my sister and me when we were kids.
ha ha.
Blessings,
Robin