by Robin
Shot #1 I asked him not to smile. Took out a lot of contrast here and lightened up the shirt. Shot is very crisp. Love this kid.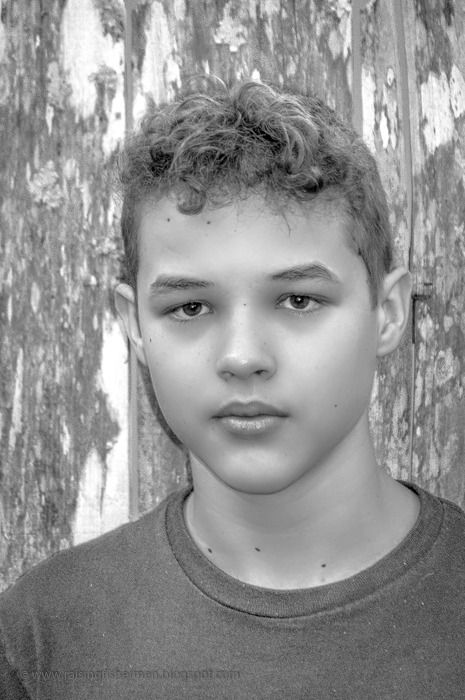 Here's another head shot. While I love this angle better, Mona Lisa smile and the darkening of the shirt, not sure I like how I overcontrasted the eyes and almost made it grainy.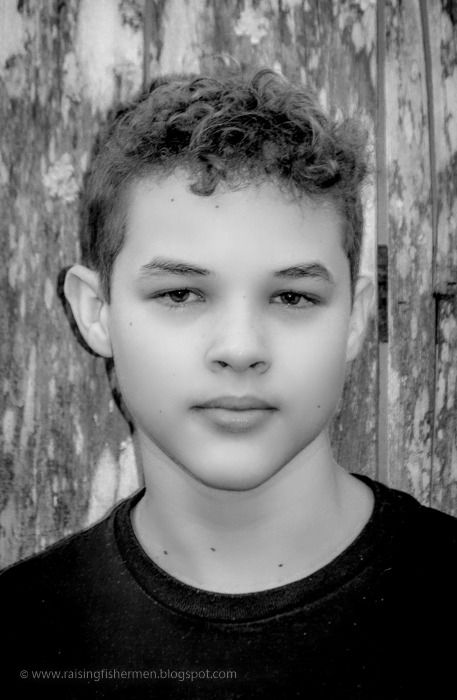 Hope you don't mind me sharing my experimentations with the camera.
Have a blessed weekend!