by Robin
We're having a NYE do-over tonight because hubby had to work. So, I made my yearly collards (follow Emeril Lagasse's recipe) and my version of Black-Eyed Peas, which is a knock-off of Glory's, if you don't mind me bragging. Then, while I was getting all that prepped and slow cooking those, I was watching a show called, "The Mind of a Chef" and they had a show on Curry. Wow, did I fall in love!! I totally reproduced that Chicken Tikah Master (sp?), but with pork tenderloin meat.
So, I'm booking along and following her instructions when I go back out to my grill and it is totally out of gas. Lit up fine, but then died.
Hubby suggested charcoal, but I didn't want to wait that long. Well, the griddle was already out on the counter and it was really more like an experiment that makes me look brilliant.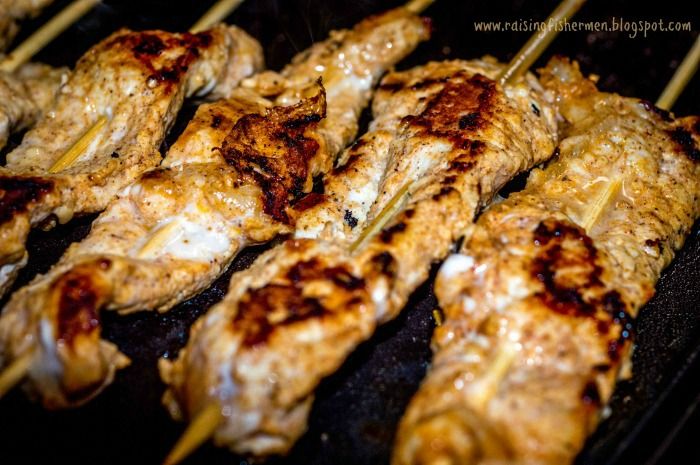 Look at the crust on these pork-ka-bobs!! Griddles aren't just for pancakes around here!
And then you marry it with the sauce that she recommends. Oh my... while dairy (& most meat) are not on my diet, I just had to try a little bit to see if it was as good as it looked.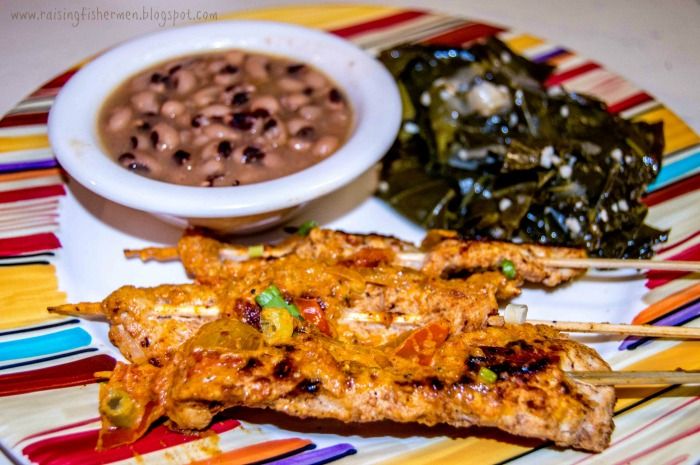 I thought my kids were going to kill me for making them wait while photographing their dishes. LOL. My youngest was stealing ka-bobs from the pan.
I guess you could say it was a big success. Add a little sparkling cider and followed by some apple turnovers I made. When, then you start having more of an anniversary dinner. ha! Tomorrow is our 22nd anniversary!!
Love you babe!!
May each of you have a blessed and prosperous New Year!!
Robin