by Robin
Our son (center) and many of his home schooling friends (and public school scholars) all had their night to shine.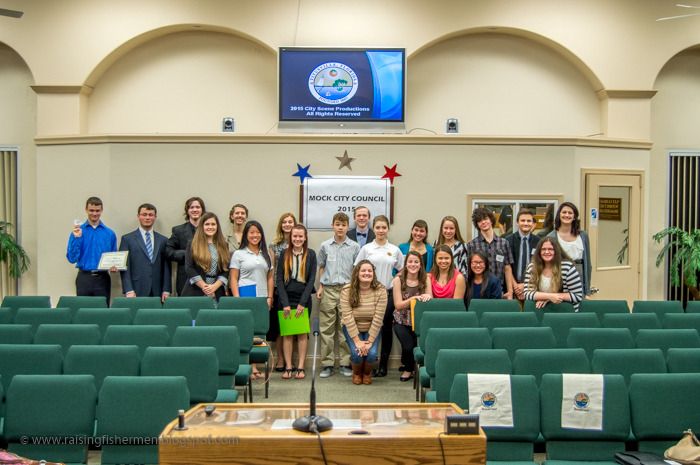 It was about 6 wks of preparation. Orientation meeting, matching up with a job description, followed by shadowing your actual real city official. Then, they did a dress rehearsal before coming tonight.
Wow!! I forgot these were kids!!
Wow!!! I forgot they weren't debating real subjects. Look, they had council tv's!! Everything was recorded.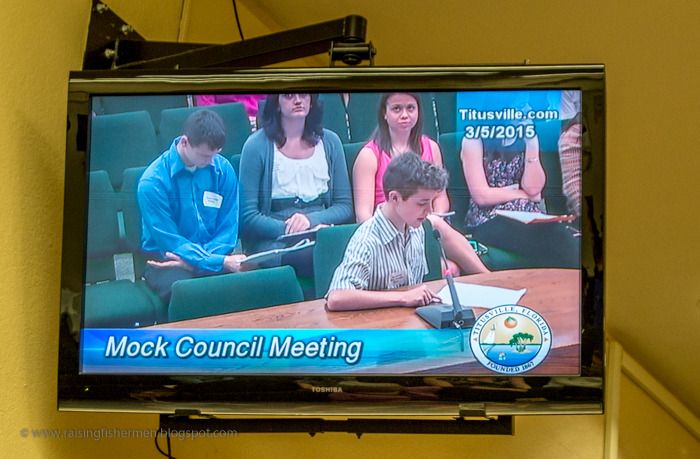 Congrats kids!! Fabulous job of not only looking the part but truly growing up to be exemplary young citizens! (Below are our NBHSA high schoolers.)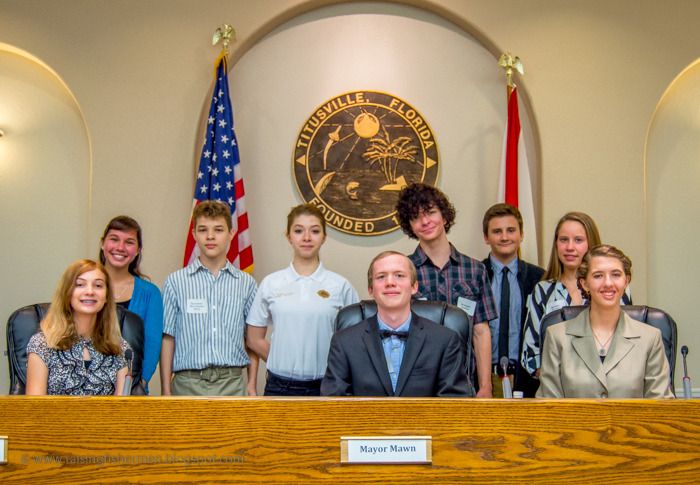 Maybe one day, my son will not just play Economic Developer but BE one!!
I'm so proud of you!!